Forms are a crucial part of any website. You can't imagine a website without a form. It allows you to complete essential steps in your purchase process or contact the site owner without hassle! For instance, we need to fill out various forms when completing our purchase process or contacting the site's administrator- these are necessary components to ensure everything goes smoothly!
Sometimes people might get bored and feel tired of filling out lengthy forms, and even users could leave your website in between without completing it.
If you are struggling with a similar kind of problem with a higher bounce rate. And users are leaving your website without filling out your lengthy forms.
You can use multi step or Multi tab forms to break down your lengthy forms into steps. You can break your multi step forms into various steps and make your long boring form interactive and engaging. Lengthy forms need to have an excellent appearance on a website, so people will not leave them in between and enjoy completing them. Moreover, it significantly impacts the website's conversion rate and has implications for its bounce rate.
After converting your single step long WordPress form into multi step WordPress form, you can increase your conversion by almost 60%. In fact, in some cases, the conversion rate can get as high as 300%.
Keep reading to find out how you can easily create a multi step form in a WordPress website in just a few minutes.
What are Multi Step Forms?
Basically, A multi step form is a form that we use to break our long form into multiple steps, so filling a form for the users is a manageable and achievable task. The additional details only appear when the visitor has filled in basic details like name, email address, mobile numbers, etc. We can say the next step will only be visible after completing the first step.
For example, if you have a 4-5 steps form and want to check the complete form at once. You can do so without filling out the first step to go to the next one. It is mandatory to fill in previous steps to unfold the next one.
You can create these forms manually, but creating a multi step form can be very time-consuming. So instead of creating them manually, you can use plugins to create them. Several WordPress plugins are available to create an interactive multi step form plugin.
Why should we use Multi Step forms?
Single forms are beneficial when you need only primary information like lead generation. But what if we need more information? In that case, you need to use a long form to capture all the required details. But as we discussed already that long forms are not user-friendly so we generally prefer to use forms in multi-steps.
If we use a multi step form in a suitable format, your site's conversion rate can increase. In addition, when reviewing the entries of the forms, splitting a form into multiple steps will simplify things for the people filling your form.
Forms requiring a lot of information, such as inquiry and registration forms, suggest you split them up. For example, if you fill in a bank account opening form, you need to fill in your as well as your residential details and other information. For this case, you can use a multi step form because the form separates every category of questions into steps, making the form easy to follow for the users. And until and if you fill in the whole form, you can go further if there are blank fields left. However, multi step forms make the information required to complete a lengthy document appear more organized and overwhelming. In an experiment, when converted a single-step form into a multi step form, its conversion rate experienced an increase in terms of single-step form.
Best WordPress plugins to create Multi Step Forms
Using multi step plugins for creating long forms can be an excellent way to showcase your form. A plugin can be a faster way to create a stunning form on your website without having expert technical knowledge. There are various plugins available to create multi step forms. Here we will discuss a few best Multi step form plugins.
Formidable forms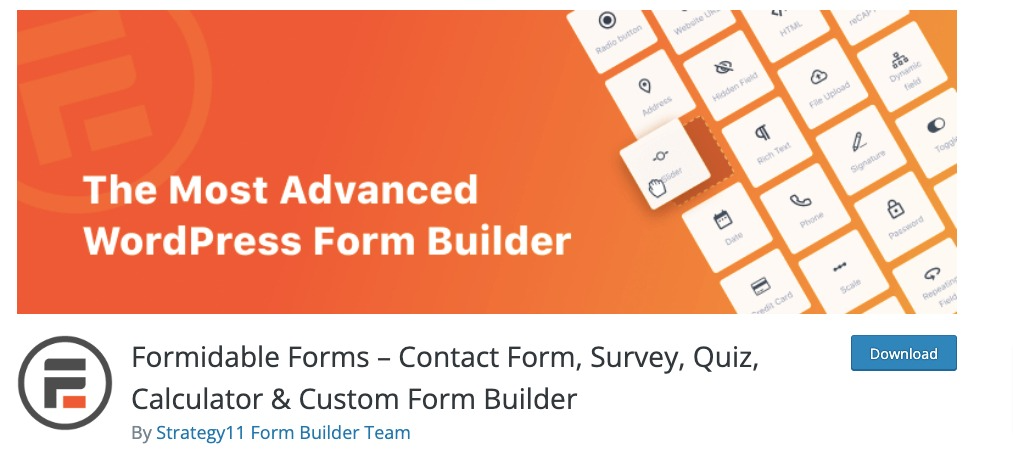 The first form plugin lets you quickly build surveys, quizzes, registration forms, payment forms, lead forms, or calculator forms. No need for contact lists or complicated tools – drag-and-drop your content. You can create unique, multi step forms within a minute using Formidable Form. The plugin allows you to create any form with its robust drag & drop builder, including checkboxes and radio buttons. multi step forms are created by picking the page break field and putting it between areas you want on separate pages. A highly customizable progress bar will show your visitor their progression in filling out this form, which can be customized with various colors or graphics to make things more interesting. Furthermore, the plugin offers several excellent-looking multi step form templates that are elementary to set up and highly customizable.
Key Features
Drag & Drop Form Builder
Visual Form Styler
Collect Payments
Multi Steps Form (Pro)
File Upload
GDPR Compliant
Surveys and Polls (Pro)
Form Templates
Radio Button Images
Intelligent Forms with Conditional Logic (Pro)
It is free, and the pro version starts from $39.
Fluent Forms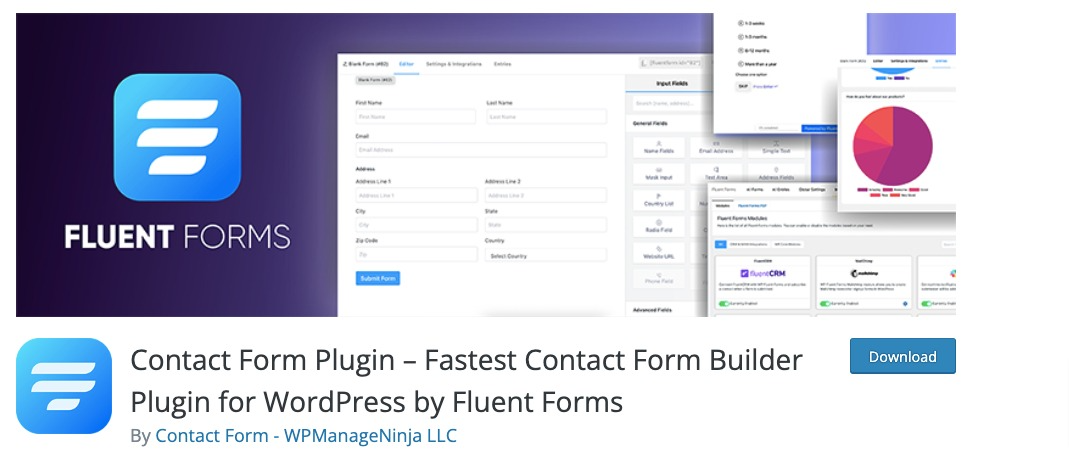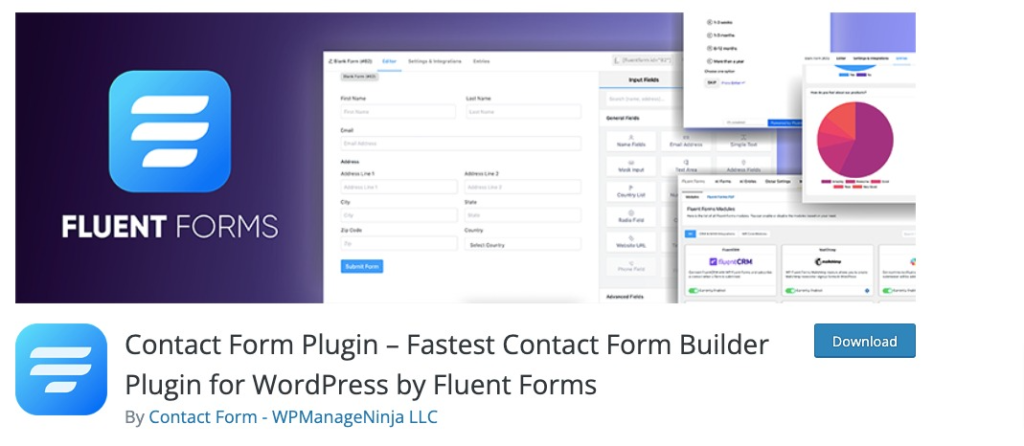 With Fluent Forms, you can easily create a contact form that fits your website's style and functionality. It is a customizable drag-and-drop plugin that offers premium features and many unique features. As a result, fluent Forms give you a better experience when creating a form. Fluent Forms have several functionalities, and the multi step form is one of them.
multi-step forms are created to enhance the user's form experience. It breaks down the long and tedious records into small and more readable ones so that users can interact with the forms and does not make you feel bored.
The advantage of using fluent forms is visitors stay longer on your site, and this helps in reducing the bouncing rate. In addition, it lets you organize your long forms into order and makes them look amazing. This way, you can get your required information and keep your user hooked on the form.
Key Features
Better User Experience
Drag & Drop Form Builder
AJAX Form Submission
Organizes Long Forms
Interactive & Fast
Reduces Bounce Rate
Multi Step Form
File Upload (Pro)
Advanced Form Styler (Pro)
Advanced Form Fields (Pro)
GDPR Compliant Forms
Secured by reCAPTCHA
It is free, and the pro version starts from $59.
WPForms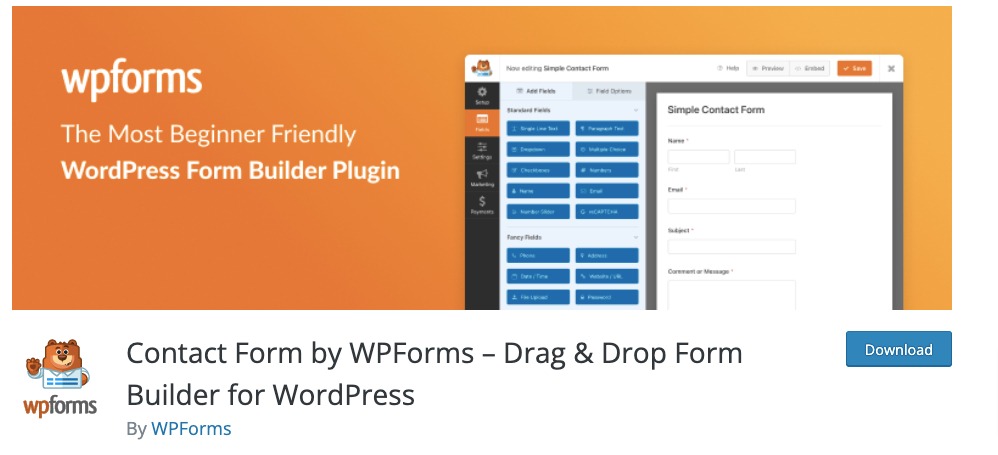 WPForms makes creating beautiful contact forms, feedback documents, subscription agreements and more accessible. No technical skills are required with their drag-and-drop interface tailored especially toward WordPress sites. Since nobody likes to fill out lengthy forms, WPForms introduces Multi-page forms. WPForms is another most used WordPress contact form that enables you to create any form effortlessly. The plugin's interface is effortless to use and has many excellent features. One great thing about this program is the multi-page forms, which split long questions into multiple pages for better readability on end users' parts. It also helps you collect payments or donations through the PayPal or Stripe Add-on form. All the forms created with this multi step form plugin are responsive by nature & will support every device screen.
Key Features
GDPR Friendly WordPress Forms
100% Responsive Forms By Nature
100+ Pre-Built Forms Templates
Spam Protection
Multi-Page Forms
Custom CSS Support
Smart Conditional Logic (Pro)
Conversation Form (Pro)
PayPal & Stripe Integration (Pro)
It is available for free, and the pro version starts from $39.
Ninja Forms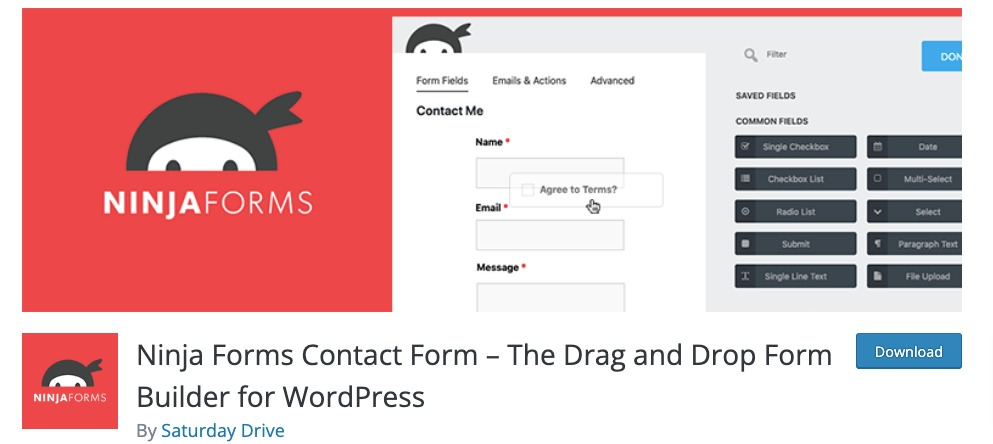 With Ninja Forms, you can design and create beautiful, user-friendly forms, Drag and drop fields. Easy row and column layouts. Multi-page forms. Conditional forms. You don't have to be a designer to create forms that blend beautifully with your WordPress website. Ninja Forms works differently for creating multi step forms from the previous two plugins above. You have to select the multi-step form and add elements to the tabs. To make the navigation more straightforward, you can display breadcrumbs above the form. This multi step form plugin also offers you a progress bar for your form. Besides Multi-SFmutep forms, you can create order forms, subscription forms, donation forms, and any other forms.
Key Features
GDPR Compliant
Supports Third-Party Addons (Pro)
Highly Customizable Form Template
Drag & Drop Form Builder
Conditional Logic (Pro)
File Upload (Pro)
Email Marketing Tool Integration
Spam Protection
Unlimited Form Submission
Form Export Import
It is available for free, and the pro version starts from $49.
WS Forms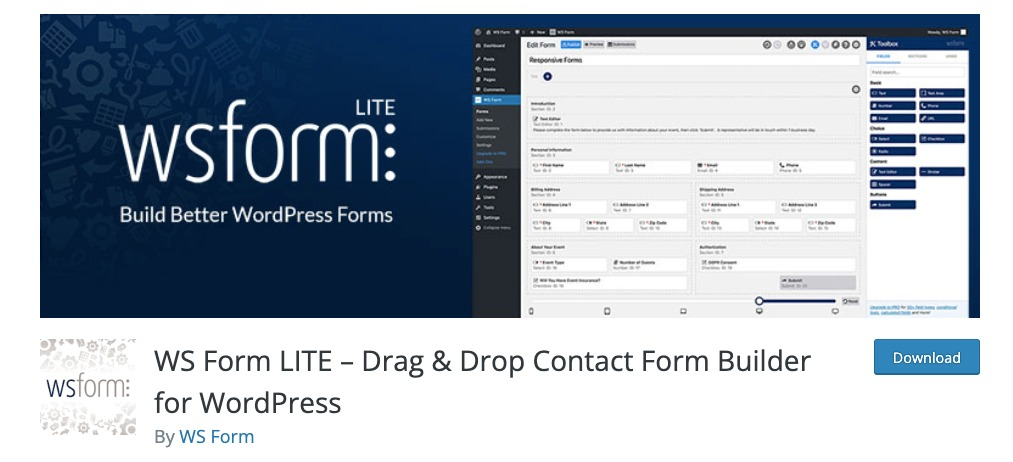 WS Form is a powerful contact form builder plugin for WordPress.WS Form makes creating professional, mobile-friendly, and accessible contact forms easy. Other similar plugins charge an exorbitant fee for these features, which are included in the basic plan of WS Form. Tabs are a convenient way of splitting a form into separate pages. Each form can have one or many tabs. When you create a new form, it will only have one tab. Tabs will only show on your website if you have added two or more tabs in the layout editor.
Key Features
GDPR Compliant
Supports Third-Party Addons
Highly Customizable Form Template
Drag & Drop Form Builder
Conditional Logic
Email Marketing Tool Integration
Spam Protection
Unlimited Form Submission
Form Export Import
Here we will walk you through with configuration and setup process of WS Forms. And you will get to know about, how you can use the multi-tab form feature to create your desired Multi step form.
WS Forms: Installation
You can download WS Forms Lite from the wordpress.org repository and upload it to your WordPress admin dashboard.
Go to https://wordpress.org, and then in the plugins section, search WS Forms.
Download the Zip file by clicking on the download button.
In the WordPress admin section, go to plugins and upload the Zip file
Click on install now. After installing, click on the activate button.
Alternatively, you can also go to your website's admin Dashboard-> Plugins-> Add New plugin section and here search WS Forms. Now you will see a list of form plugins where you can select WS Forms lite and activate it. You are ready to play with its features.
WS Form: Adding and configuring a form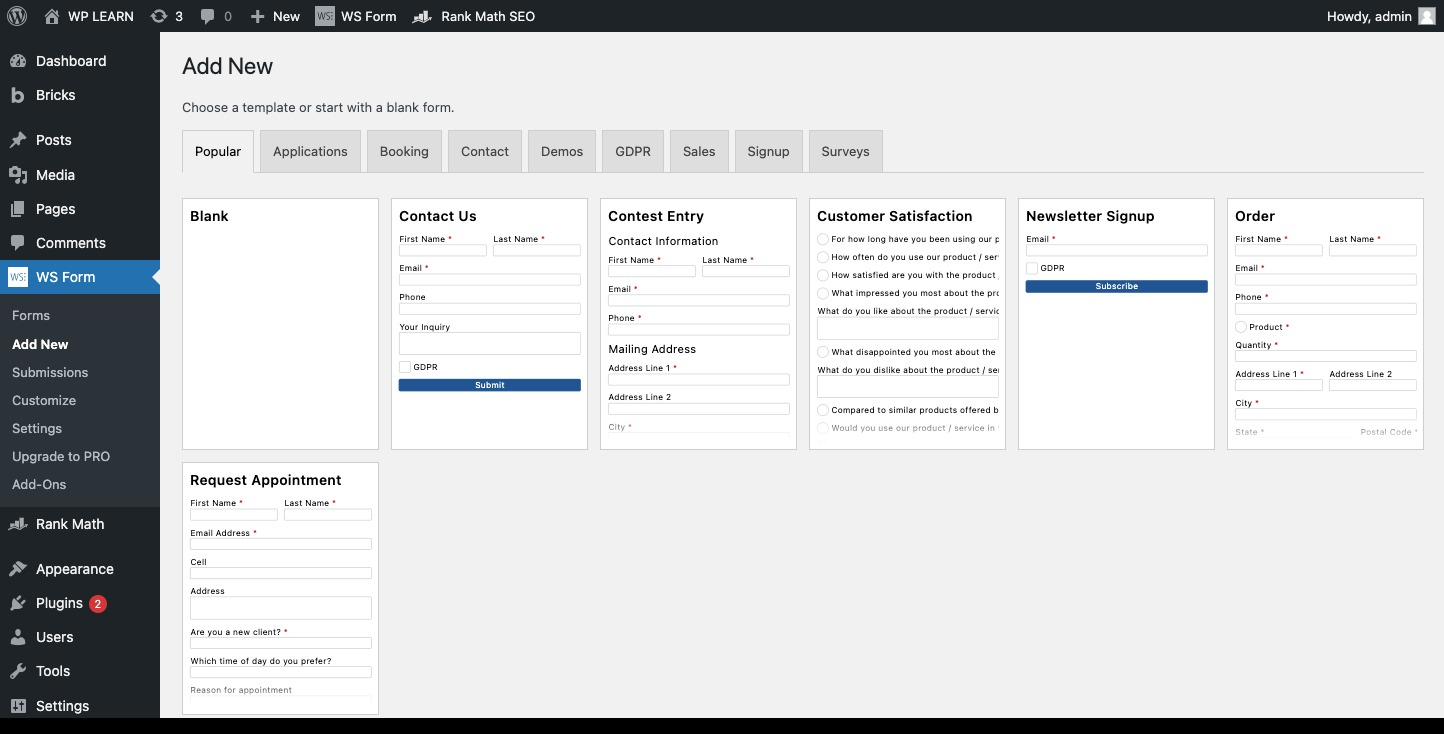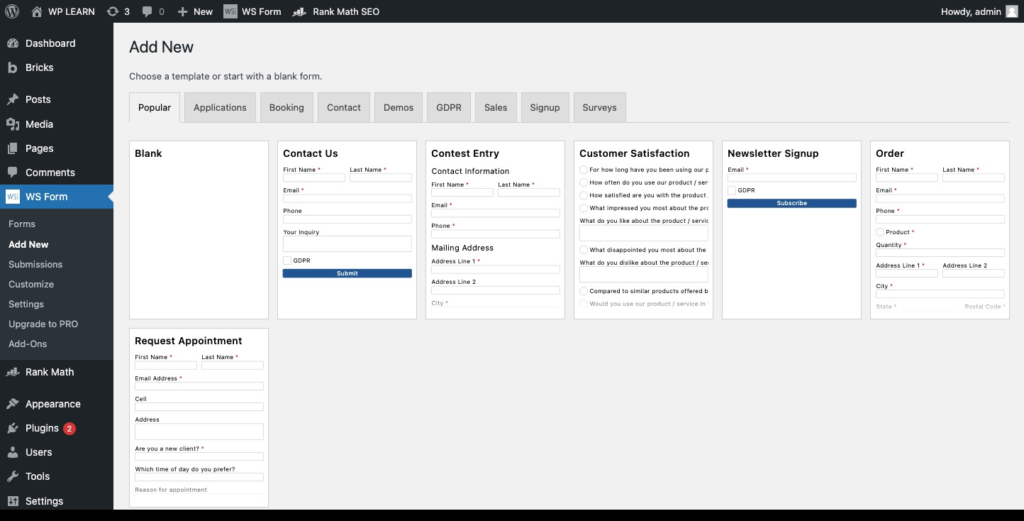 Click on the WS Form section on the WordPress admin panel and then the new form option.
Alternatively, you can click Add a new form on the all forms dashboard.
Clicking on this button will open a pop-up that lists all the different forms. You can choose from them.
WS Form: Adding Tabs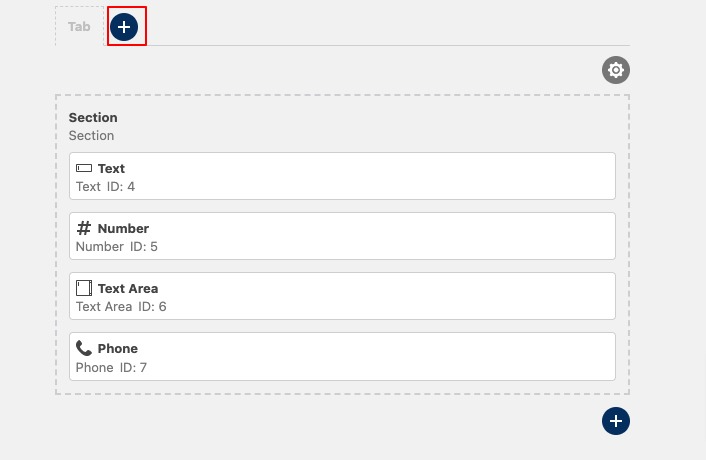 There is a tabbed tool available at the top of the form. There is a plus sign through which you can add a new tab. You can also change the name of the tab and edit the contents of the tab.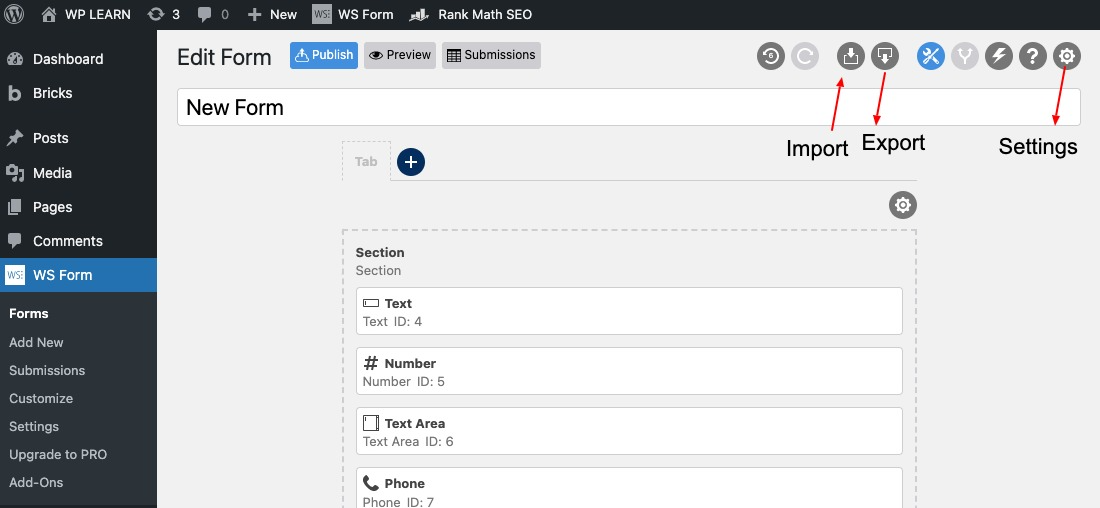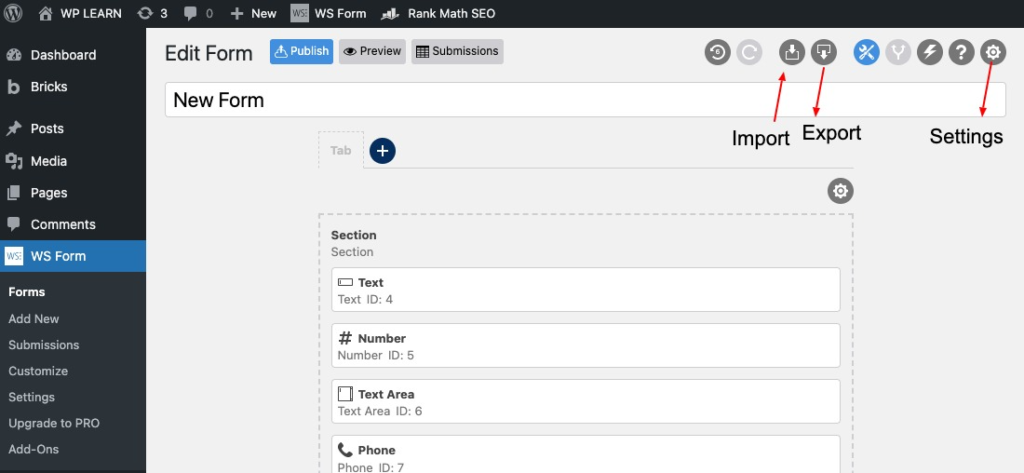 You can also adjust the tabs in tab settings by clicking on the gear icon on the right.
You can also add the tabs to your section import, export, clone, or delete tabs.
Click the Plus icon next to the first tab to add a new tab. It opens more options in the sidebar. It includes a Basic tab and advanced tab options.
Advanced settings include Classes for CSS and Restrictions to specify who can see the tab. Users include any logged-in, logged-out, or specific roles or capabilities.
Choose to show the label, but first, add a name to the label field and save the tab.
The tabs will be seen on the top. You can also add navigation buttons.
WS Form: Tab Navigation

There are previous and next buttons available. In the fields, the tab scrolls down to the buttons section and drags the previous and the following buttons.
You need to repeat the process for each tab. Once you have dropped the buttons, click on the settings item button to open its sidebar.
Basic settings include a label, help text, scroll option, and accessibility option. The Advanced tab contains settings for Style, Classes, Restrictions, Custom Attributes, and Breakpoints.
Conclusion
As you can see, there are different types of plugins available to set up a multi step form. They help in improving the conversion rate of the website. If you need a lot of information from the users, then you can use the plugins available for WordPress, like Ninja forms, WPforms, Fluent forms, WS Forms, etc., to create multi step forms. As you have read this article, you can choose your contact forms wisely.