We have released a new update for our plugin Form Vibes. You can update the plugin form WordPress admin or can download it from our site.
So What's New in Form Vibes
The latest release cover many new additional feature and enhancements like
Let's give you some ideas about these new updates.
Auto Refresh Feature
There is a new refresh icon in the action bar. It pulls the new entries of the form and will give you an updated data in the table. To synchronise your form data you just have to click on the Refresh icon on the form vibes action bar.


This process can also be automated. Under the Form Vibes Setting page, you can enable the Auto Refresh feature to refresh your form submissions automatically. It takes a certain amount of values in seconds and will refresh the table data. It will keep on refreshing the data for the given value in seconds.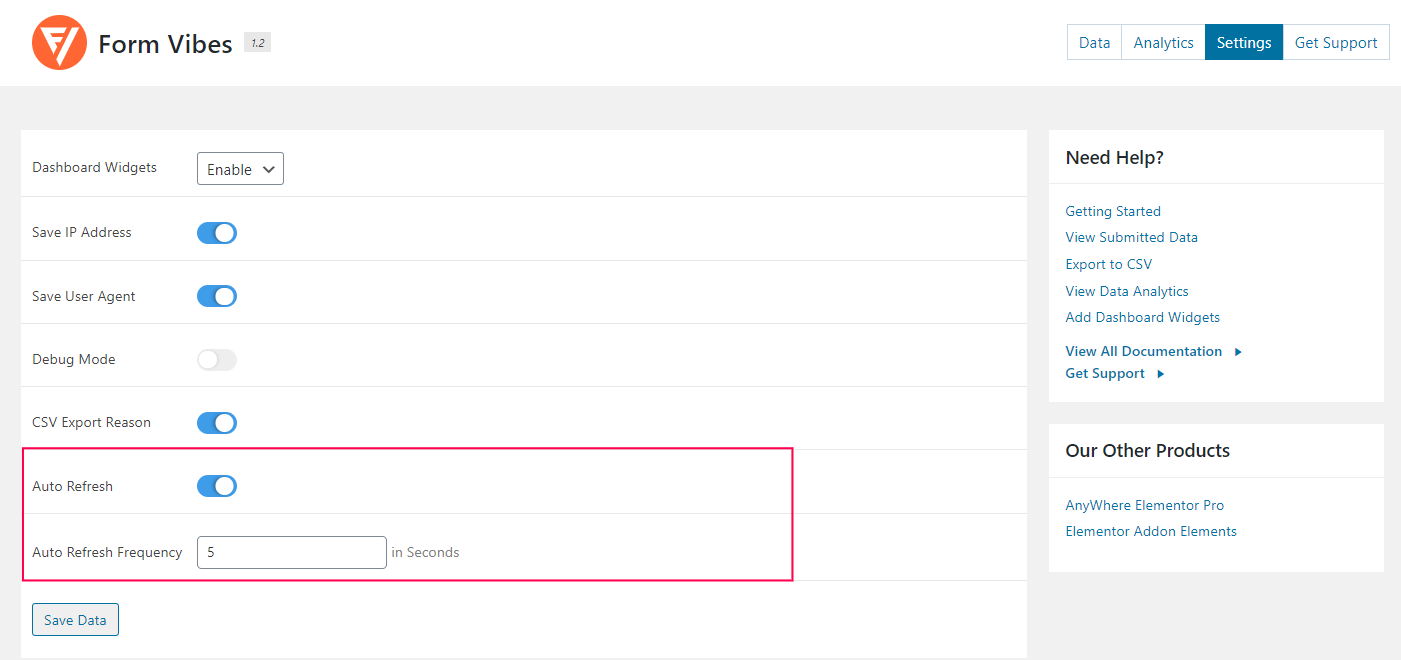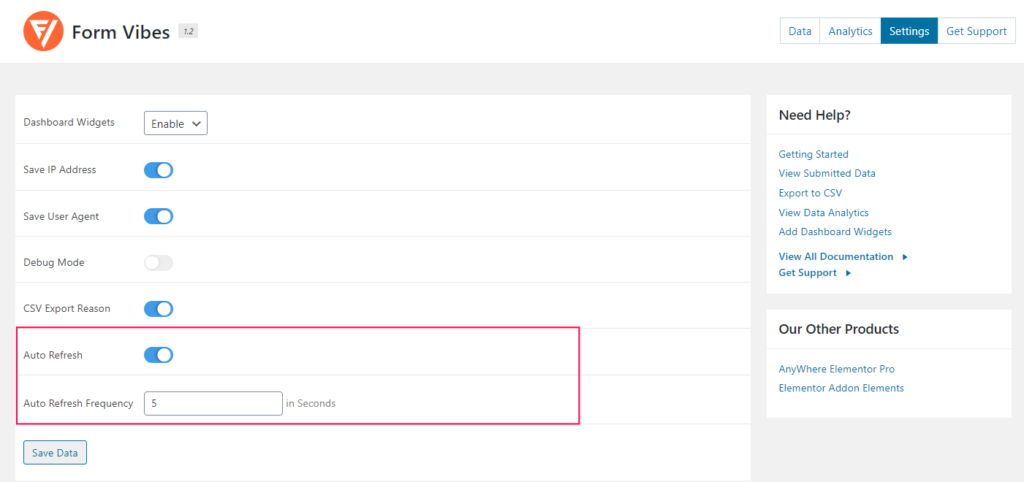 Line chart For Graphical Representation
Earlier with the previous versions form analytics were represented in the form of a Bar chat. However, with this latest release we have also added a new feature to view the Form Analytics in the form of Line Chart. You can easily select the type of chart you want to use to make a pictorial representation of form data.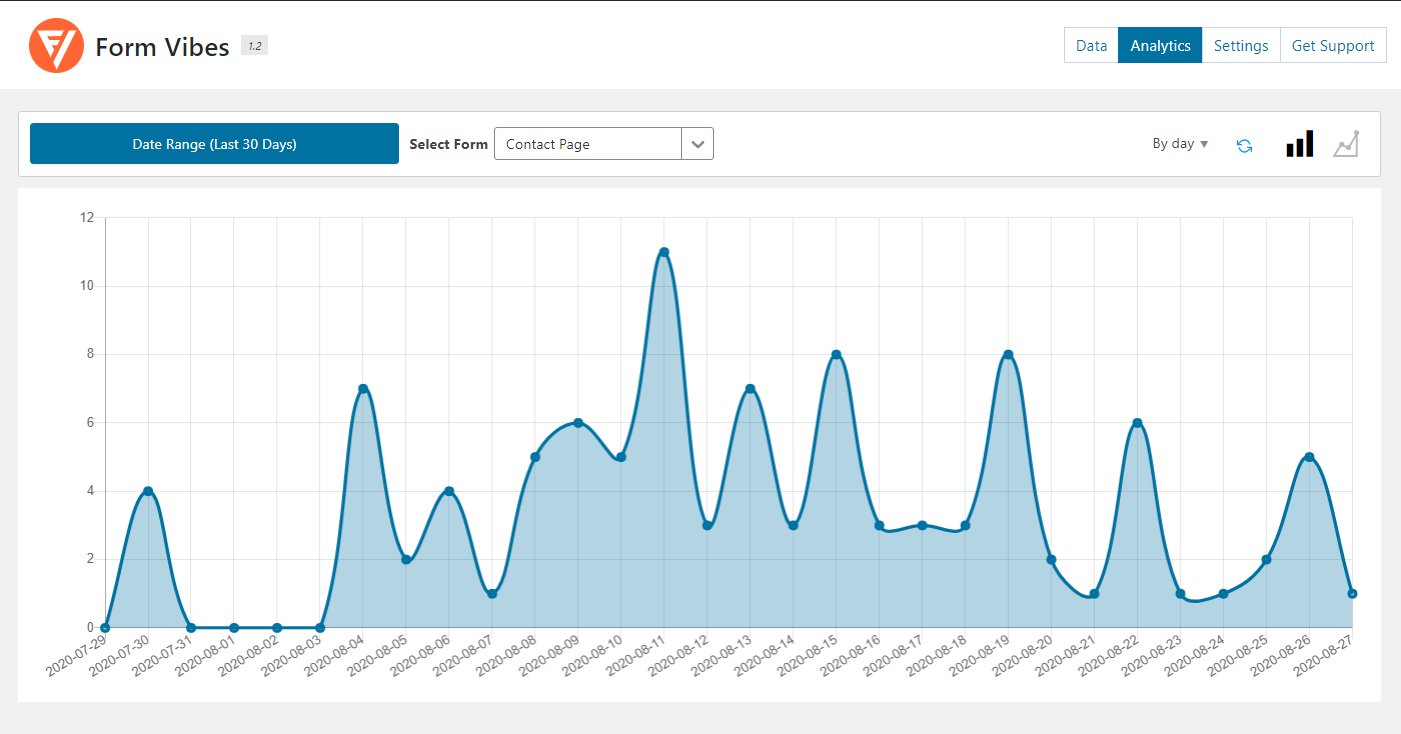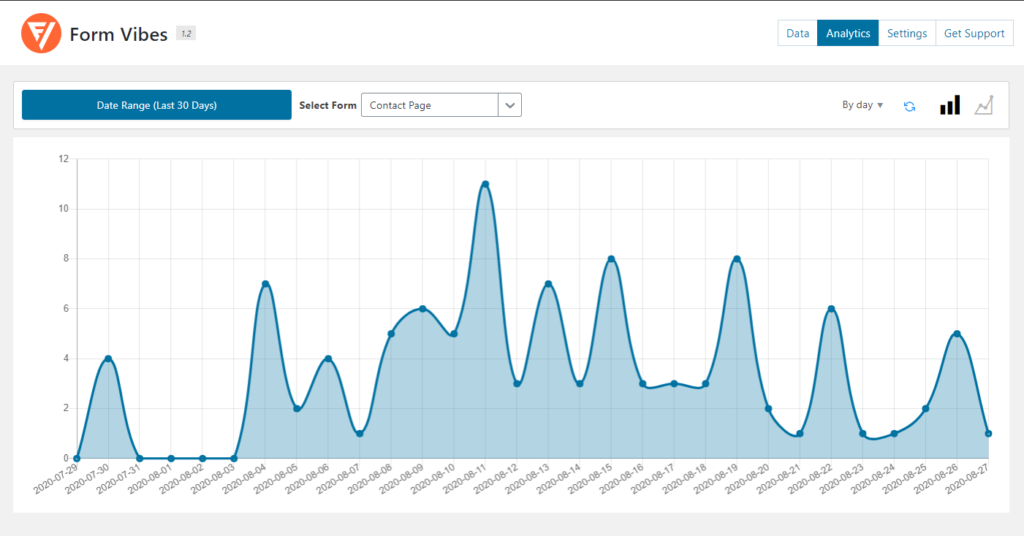 Other UI Enhancements
To make Form Vibes better and to give you the best we have also made few UI enhancements and changes. If you have already used the previous version, you can easily notice the changes in the Submissions and Analytics interface.