The Bricks Builder has all of these features, making creating beautiful-looking websites quick & simple. Brick builder provides you with an awesome widget – forms. With this, it's easy to create and style your own form! You can also send emails when someone submits their information on a submitted form via third-party services like Mailchimp or Sendgrid.
We were getting a lot of requests to add support for Brick Builder Form in our plugin Form vibes. So we heard you loud and clear and added the support for Bricks Forms to Form Vibes. Now you can capture all your form submissions to the database, view them from your WordPress admin, and export them into a CSV file.
And with the Form Vibes Pro, you get some more unique features for a small price. For example, unlimited data export, display form submissions on the frontend, and an all-new feature – send the submissions to Google Sheet.
Where to get Form Vibes plugin?
Form Vibes is available on the WordPress plugin repository. It is currently active on 20K websites and has 100+ Five star reviews.
How does it work with Bricks Builder Forms?
Form Vibes is a simple plug-and-play plugin. It doesn't need any configuration to start capturing data. Just install it, and it will start capturing your form submissions.
With Bricks, you will notice a slight change in the Form widget settings, a new field – Form Name. This will help when you have to switch between different forms while looking at the form submissions in WordPress admin.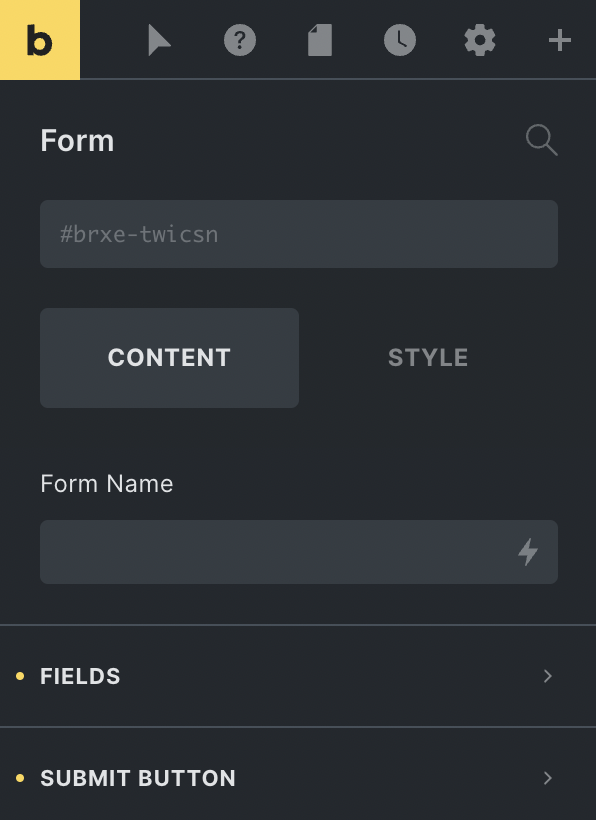 Once you have made at least one submission after activating Form Vibes, go to WordPress Admin → Form Vibes → Submissions. There you can see your form submissions.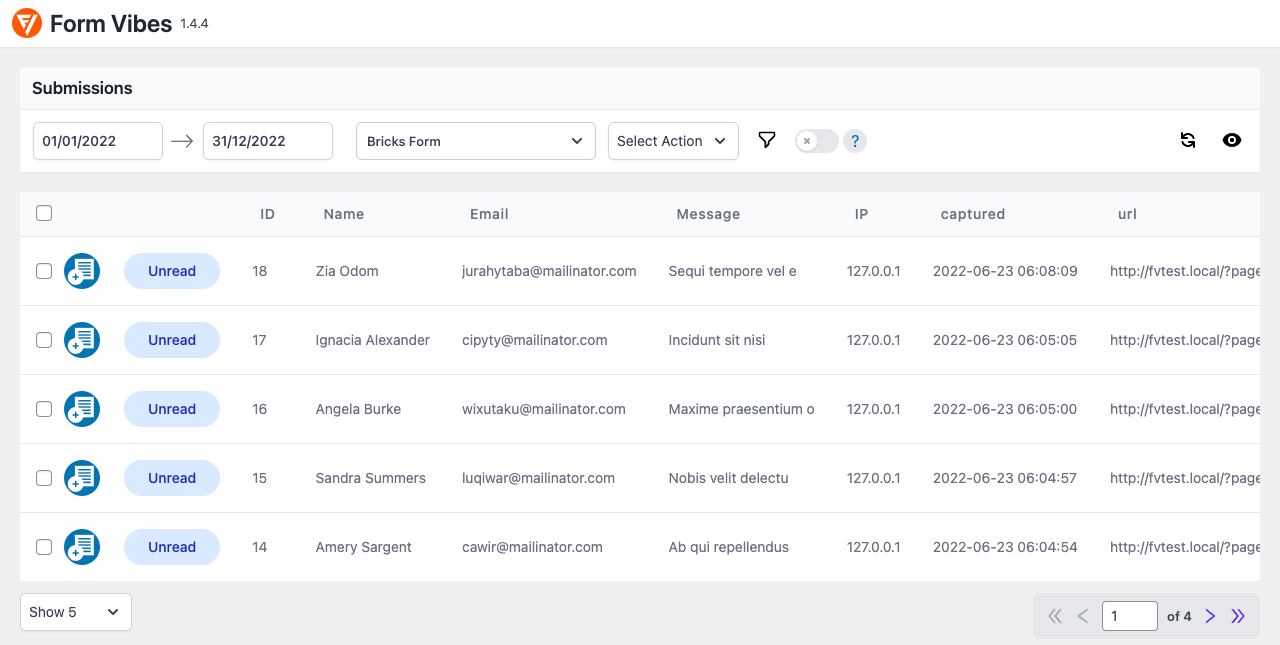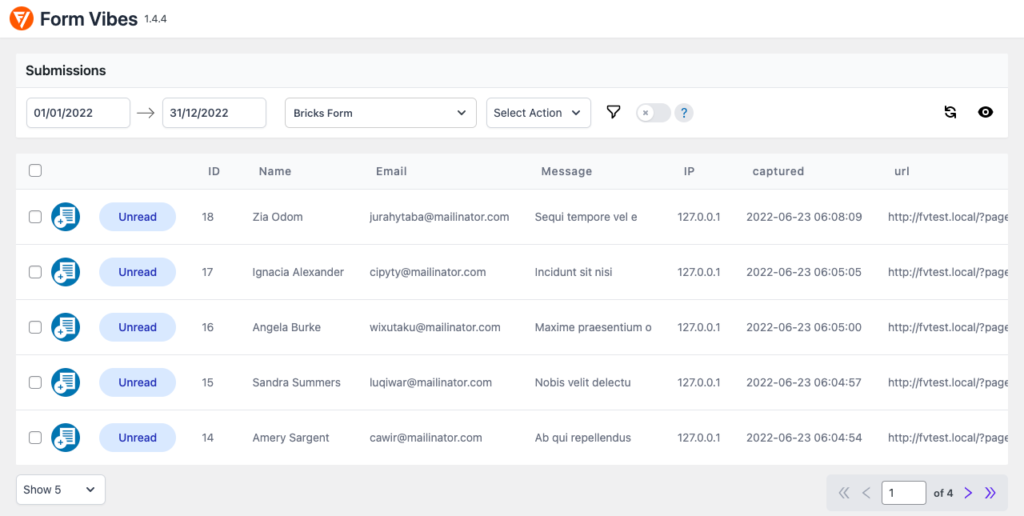 You can switch the form and filter form data using date range and export submissions. With Pro activated, you get an additional option to filter data based on any specific field value and an option to set the status of each entry.
Form Vibes also have an analytics feature where you can see the graphical representation of submission frequency.
For this, navigate to Form Vibes → Analytics inside your WordPress admin. You can view the bar chart and line chart.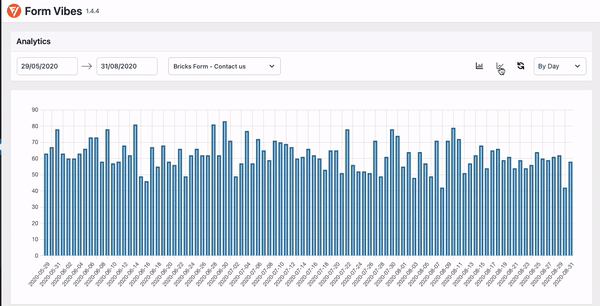 So this is how you can give more power to Brick Builder Forms.
If you have any queries or have any suggestions or feedback that can help us to improve it further, you can share your thoughts in the comment area below. Alternatively, you can also fill out the form here