Contact forms are among the best sources for a business to communicate directly with its clients. In addition, the information users share through the contact forms helps a business to grow. Through WPForms, you can create a well-designed contact form for your website. It also sends you an email notification when a user submits the form. But have you ever thought about how you will monitor user submissions and where it goes after submitting them?
There has to be a more secure solution for this, as you cannot wholly rely on mailing services. Looking at these issues, we have an intelligent solution to save the captured leads through the form into the database. You can easily view and analyze the captured submissions by using our plugin, "Form Vibes."
Table of Contents
How Does it Work with WPForms?
Form vibes do not need any configuration settings to start capturing data. It is a simple plug-and-play device. You need to install it, and it will start capturing your form submissions. You have to give the form name to the form so you can switch between other form submissions in WordPress admin.
After activating the Form Vibes plugin, you must make at least form submissions. When you are done making the submissions, then go to WordPress Admin → Form Vibes → Submissions. There you can see your form submissions.
With form vibes, you can filter the data present in the form using data range, switch the forms and export the submissions. With the Form Vibes pro feature activated. You get an additional option to filter data based on any specific field value and an option to set the status of each entry.
Where to get Form Vibes plugin?
Form Vibes is available on the WordPress plugin repository. It is currently active on 20K websites and has 100+ Five star reviews.
How to View Captured Submissions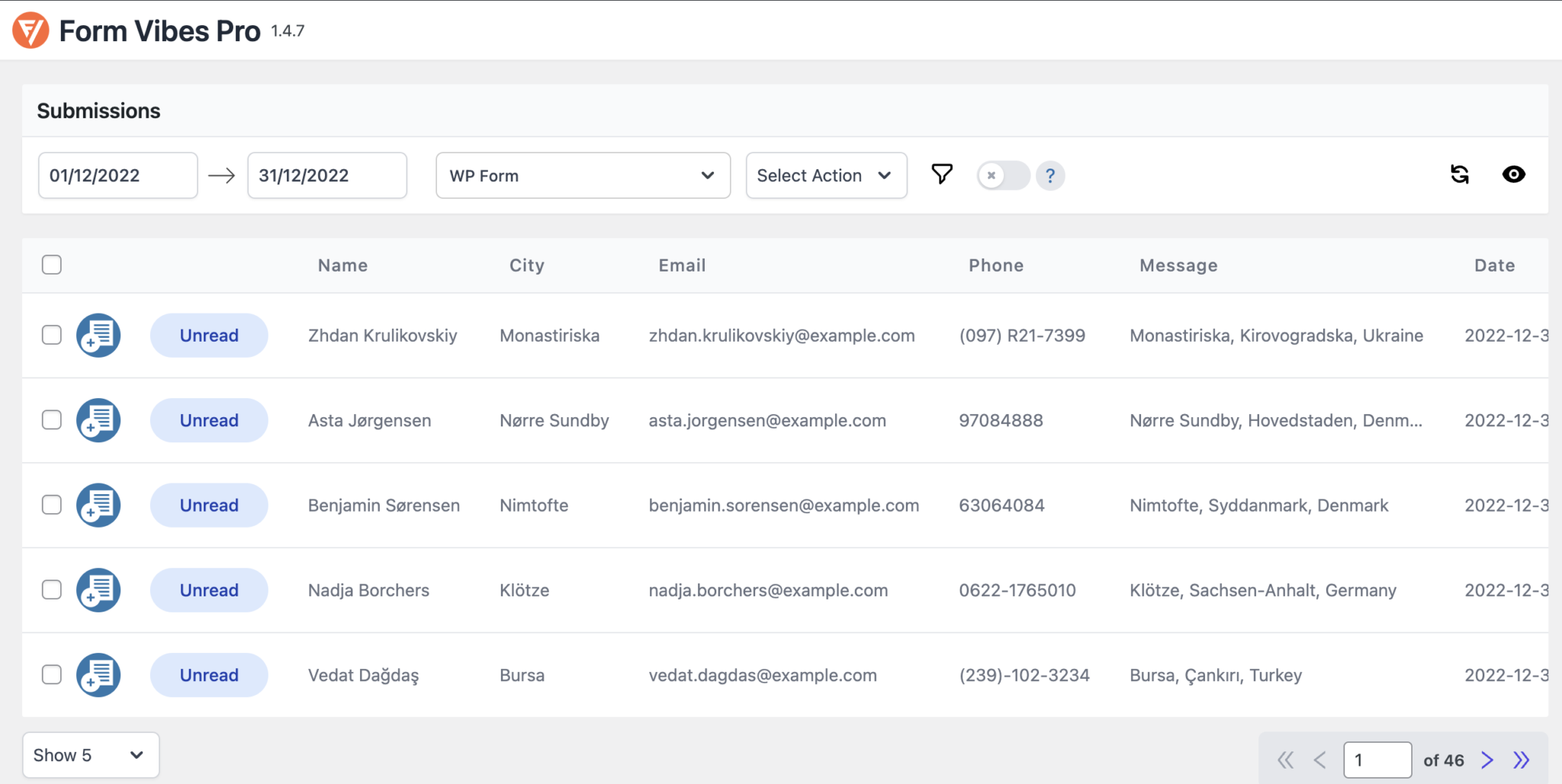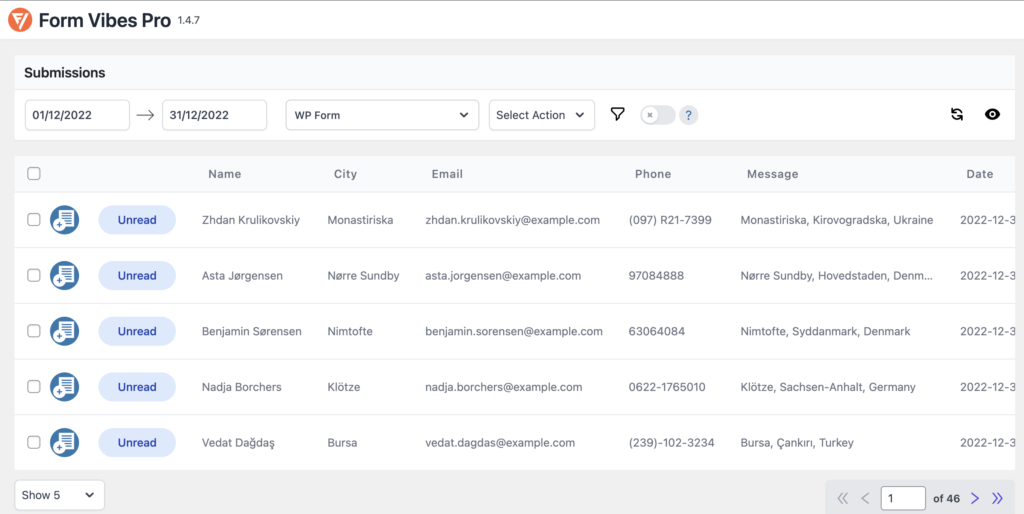 The form submissions captured using the WPForms module can be viewed under Form Vibes → Submissions.
All the submitted forms are displayed in the form of a table. On the Submission page, selects the WPForm from the Select Form drop-down list.
Pre-set parameters are available like daily, monthly, weekly, or yearly. To filter out the submissions. And also, you can enter a custom date if you want to view submissions for a particular date range.
Export & Delete Submissions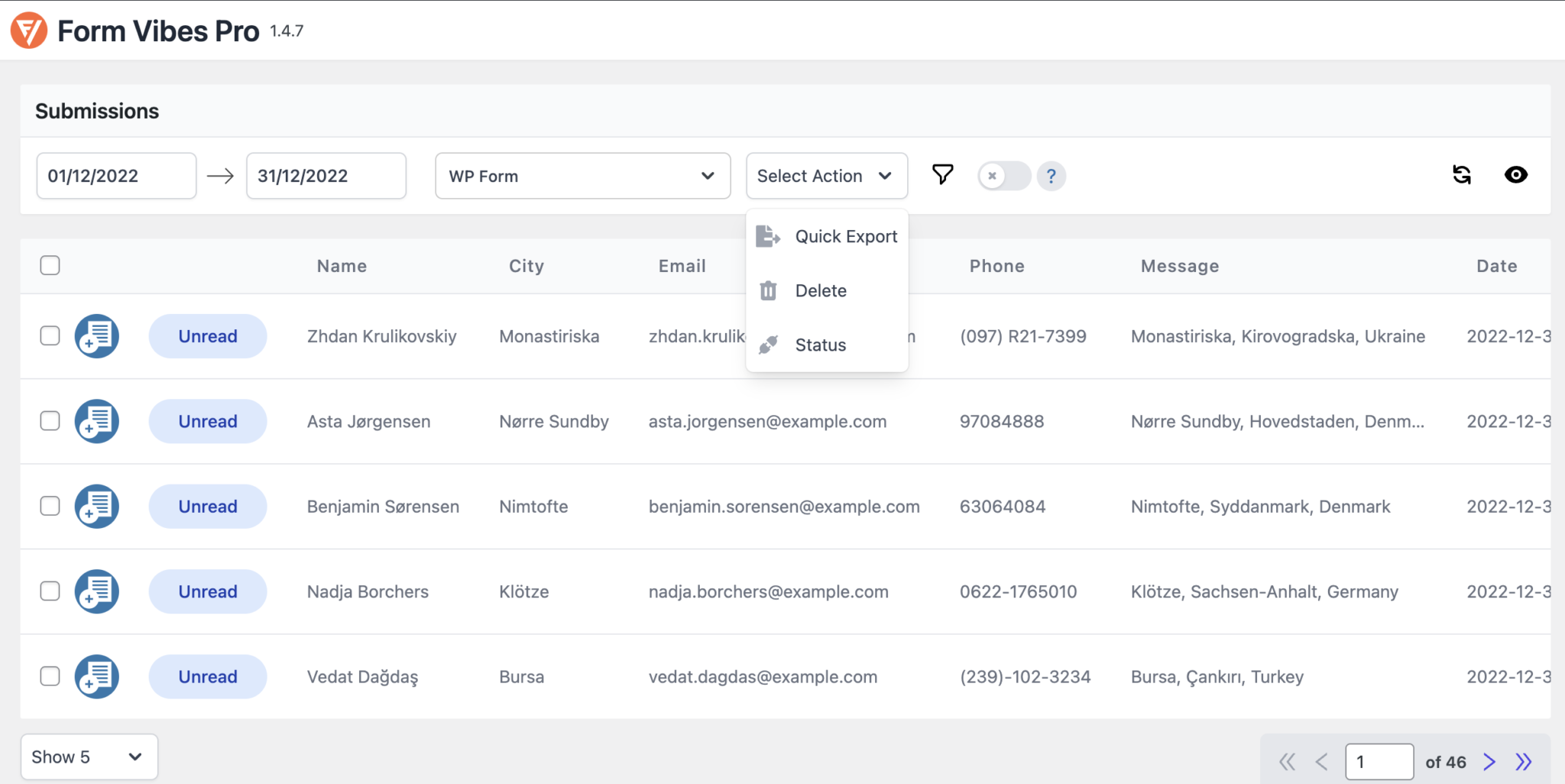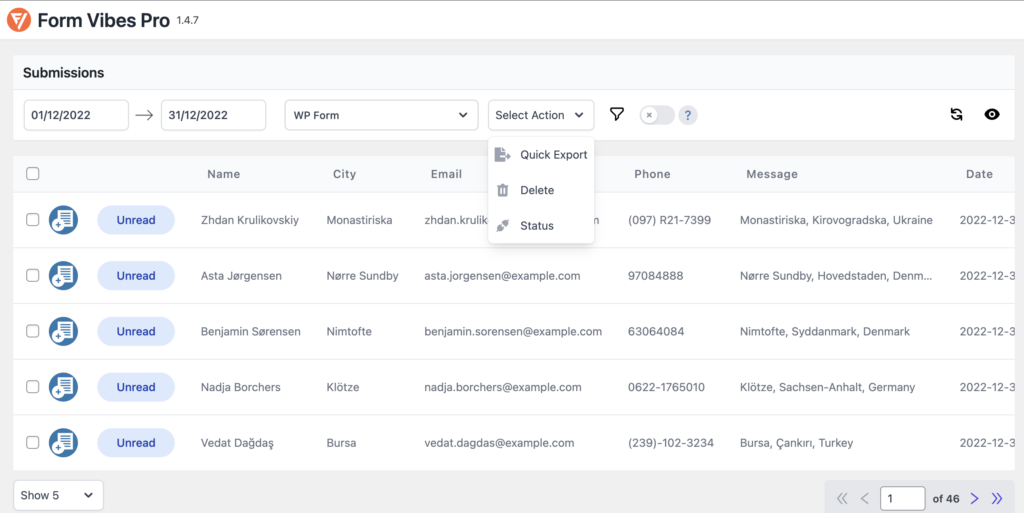 Once the Form entries are captured, you can easily export or delete them. To Export and Delete the captured submissions, click on the Select Action drop-down menu. You can export and delete single as well as multiple form entries.
Analyzing Form Submissions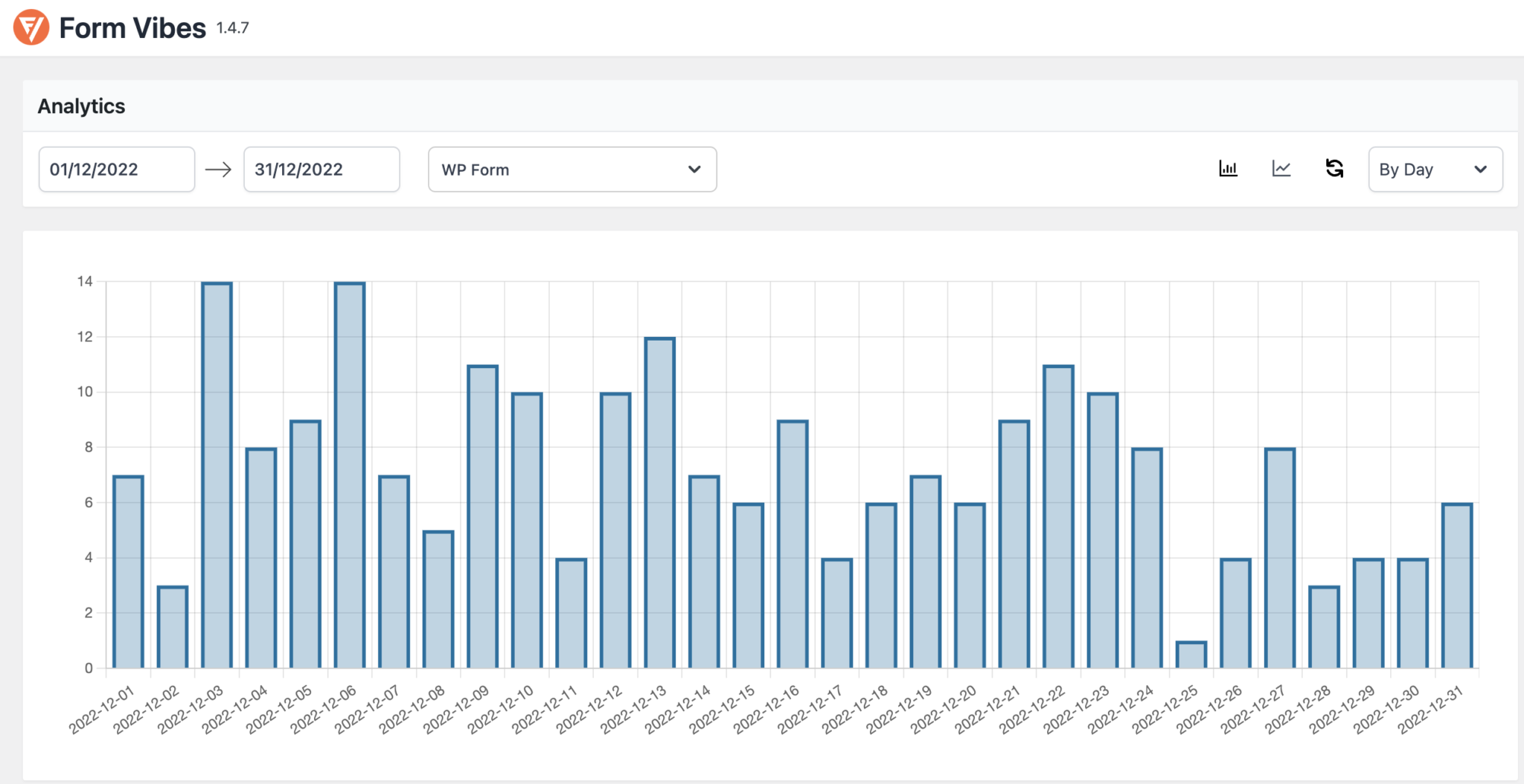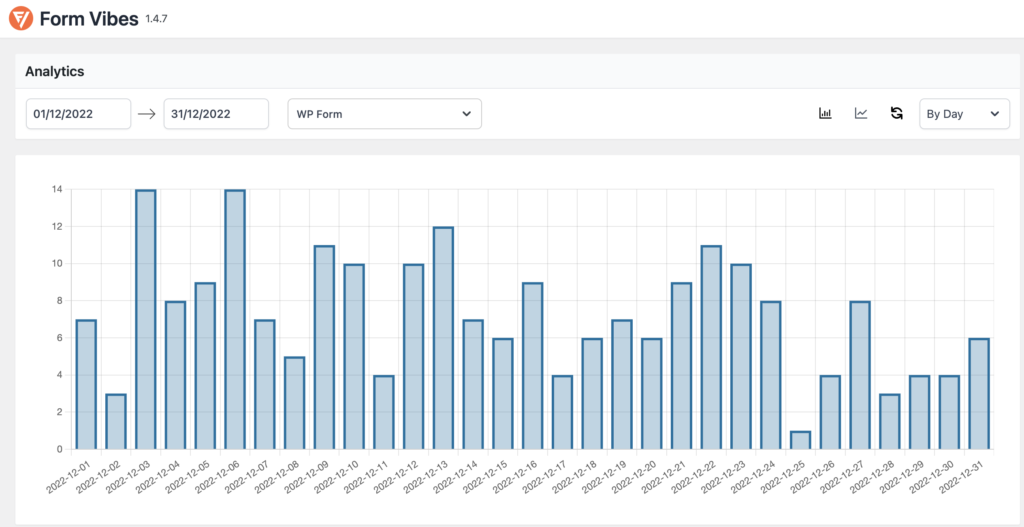 You can easily monitor the form leads using the Form Vibes Analytics page. In addition, the Analytics page showcases a graphical view of all the leads captured through WPForms.
For this, navigate to form Vibes → Analytics inside your WordPress admin. You can view the bar chart and line chart.
Wrap Up
We hope this article helped you save and monitor your form submissions. If you are facing a problem creating a WPForm, you can refer to our article on how to set up WPForm. If you have any suggestions or doubts regarding the topic, feel free to share them with us.